Subpar and Very Economical Ecommerce Web Designing Services
When it comes to designing an eCommerce website, there are a lot of essential things that need to be in consideration. Everyone can see many differences between the design of a blog, business, or any other info-based site and the one developed for eCommerce purposes. It is a very critical job and not possible to do by a beginner website designer. The custom ecommerce web design service by a team of certified designers always has high-quality services. 
They focus on each step of building a website to make it flawless and result-driven. An eCommerce website has all the products or services available with the description (of each item) and their prices. It means that the designers and developers must create numerous pages, design them well by following the same procedures and upload the content accordingly. It is what we do as well.
We are offering Affordable Ecommerce Web Design Services
Your long searching period for a creative and inventive designer ends. We are here to provide you with premium services with the surety of timely delivery. We leave no stone unturned to keep our clients highly satisfied. Developing an eCommerce site is a complex task; we do it by paying attention to every step in the process. The planning, strategy development, working, and execution take a lot of time to build an eye-grabbing online store.

The ecommerce web design and hosting help from our professional designers give your business a great experience in increased sales and revenue generation. We also provide services for web hosting so that your website gets a full-fledge attractive look and easy navigation. The design of an exemplary webpage makes it easy to navigate and user-friendly for visitors. Our experts try their best to meet all clients' requirements and construct a premium site in the shortest possible time. This is how we keep our clients satisfied.
The Best Ecommerce Web Design Packages
If you are thinking of buying the best eCommerce website design services, you must contact us to purchase excellent services. We have made it easier for you by offering customized plans to get the services according to your requirements. Our brilliant designers cater to your site's needs. They spend ample time and give equal attention to each job step. In short, we try our best to live up to clients' expectations. Choose any of your favorite ecommerce web design package and get the ideal services based on great features. We will give the best functionalities and features to your webpage. The outstanding features and tools used for the best UI and navigation.

Our packages have a fantastic set of offers. Each plan is economical, and prices are justified. In short, we consider it our duty to provide satisfactory services. After all, you're paying us for services, and we feel it is mandatory to provide you with up-to-the-mark services. An online web store requires much effort to develop and design. One must be aware of the steps included in constructing a web store. Let us tell you about the measures included in building an eCommerce website.
Steps Included to Get Your Ecommerce Website Designed
Our custom ecommerce web design services are based on a detailed set of steps. These points are followed religiously, and we don't miss any step to give you a well-designed website. Whenever our designers take the step of making an eCommerce site appealing, they follow these steps.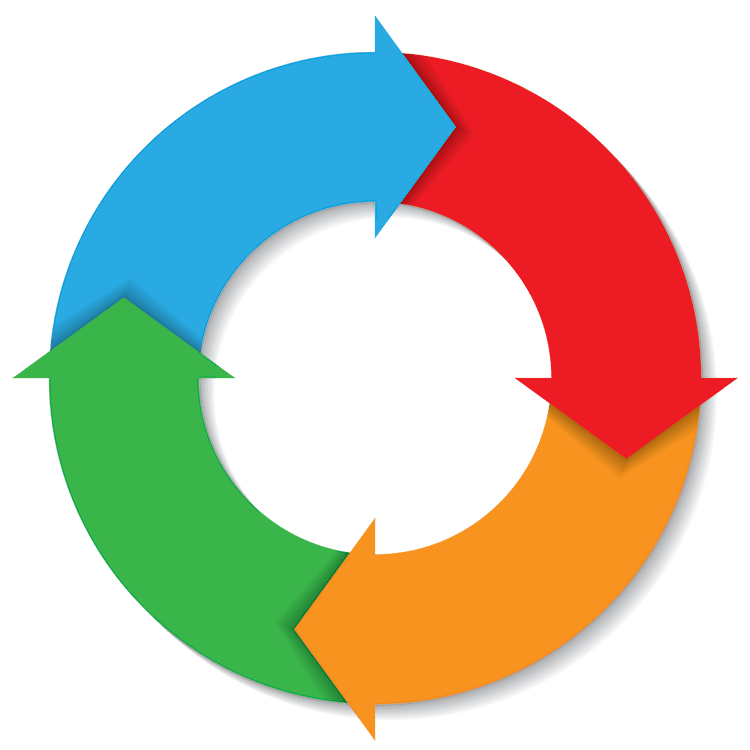 The very first step is about selecting an ideal theme. This step takes time as the client and designer reach the design with mutual understanding. Once a design is chosen, the designer prepares to start working on the project. A plan is made to use them in the right way. Then, the strategy is implemented to place content and make it look the best in front of a theme. We make it easier for our esteemed clients once they choose e them.
The template is selected and then customized by our designers. They pay attention to choosing the most fitted template so that a client never asks for modifying the designs.
Our ecommerce web designers are ready to add the products now. This is a time-taking process and requires a lot of patience. Any mistake in uploading content or visuals would need more time to make amendments. So, they try their best to make a design look marvelous and beyond imagination. We add products along with the description and pictures of videos; it is better to go through the information. Our designers do this to avoid making any flaws and save time.
The payment options are chosen, and a client pays accordingly. This is essential as the detailed work process starts once a designer finds clients' satisfaction with their work. A specific fee sum is required to pay before the work begins.
Our pro designers and developers give ample time to each web design project. We work by keeping your goal of rapid business growth in mind. All the glitches fix within the shortest time. We support our clients by giving them a well-designed eCommerce site for a better experience. Handling eCommerce web design services is our job. The upgrades and maintenance work is performed optimally after hosting and designing your site. Give us a chance, and let us prove the specialized skills of our web designers. They work hard to meet the challenging requirements of the clients. Allow us to provide you state of the art services so that you don't waste your time on finding the right agency again and again.
A team of innovative web designers is the call or message away from you. Hire us today to fix your existing unsuccessful e-commerce site design, or do it all from scratch. Grab your slots before all of them are reserved.